Helllloooo~~!! It's a quickie post from me today! I wanted to post here the small doodle I did for the Bowsette Meme 😀 For those who don't know what the Bowsette Meme is, it basically is the genderbent, humanized version of Bowser from the Mario series:
When Bowser wears the Super Crown, he turns into Bowsette!
This was spun off because of the new Switch game, New Super Mario Bros. that allowed the the character Toadette turn into Peachette: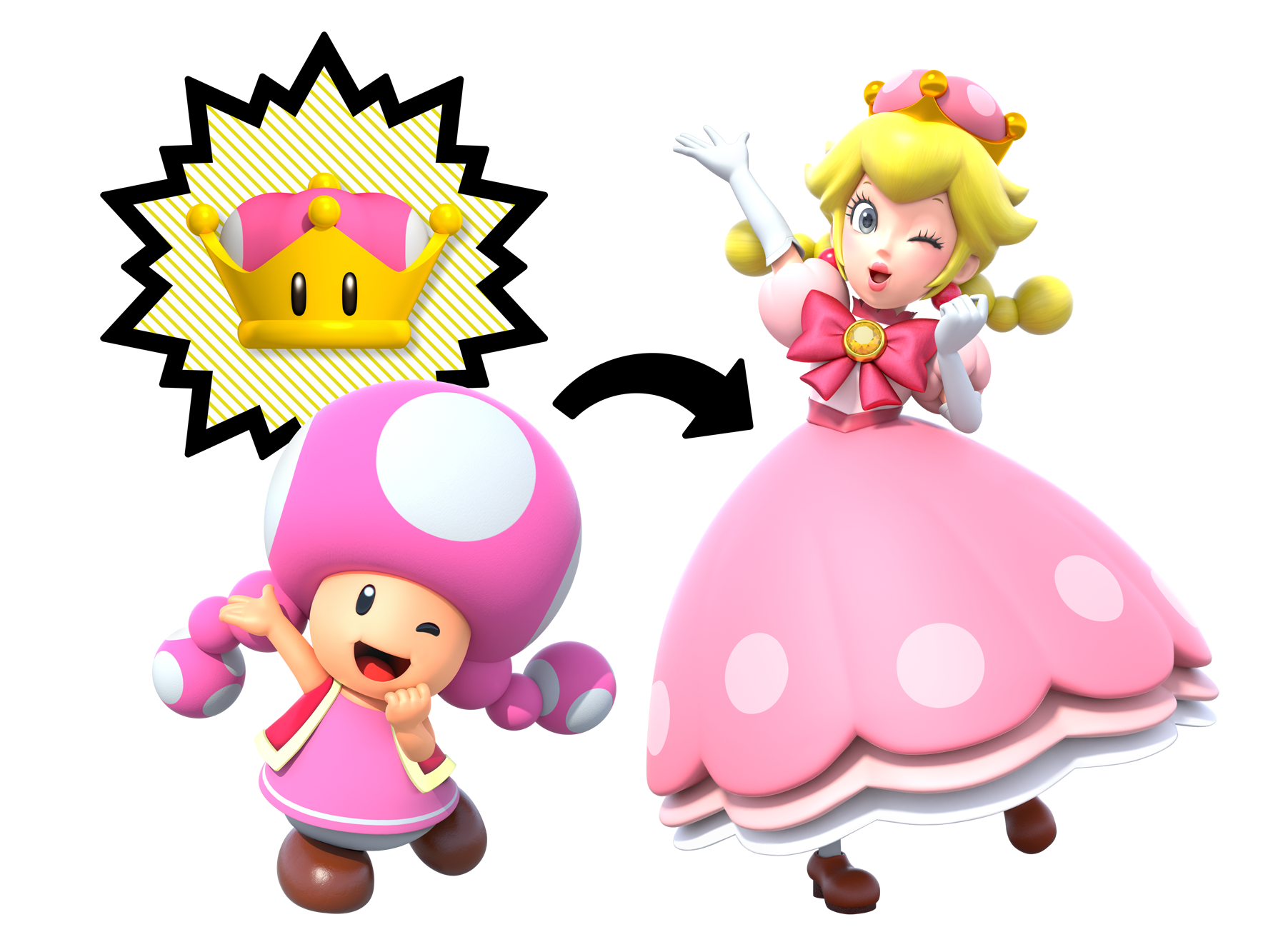 This inspired @ayyk92 to make a cute little comic about how the Super Crown can give true love to Mario and Bowser:
The Super Crown's some spicy new Mario lore pic.twitter.com/7DQe6UXvLQ

— haniwa (@ayyk92) September 19, 2018
This boomed over night and became a super sensation of drawing different types of "ettes!" Now that we got that story over: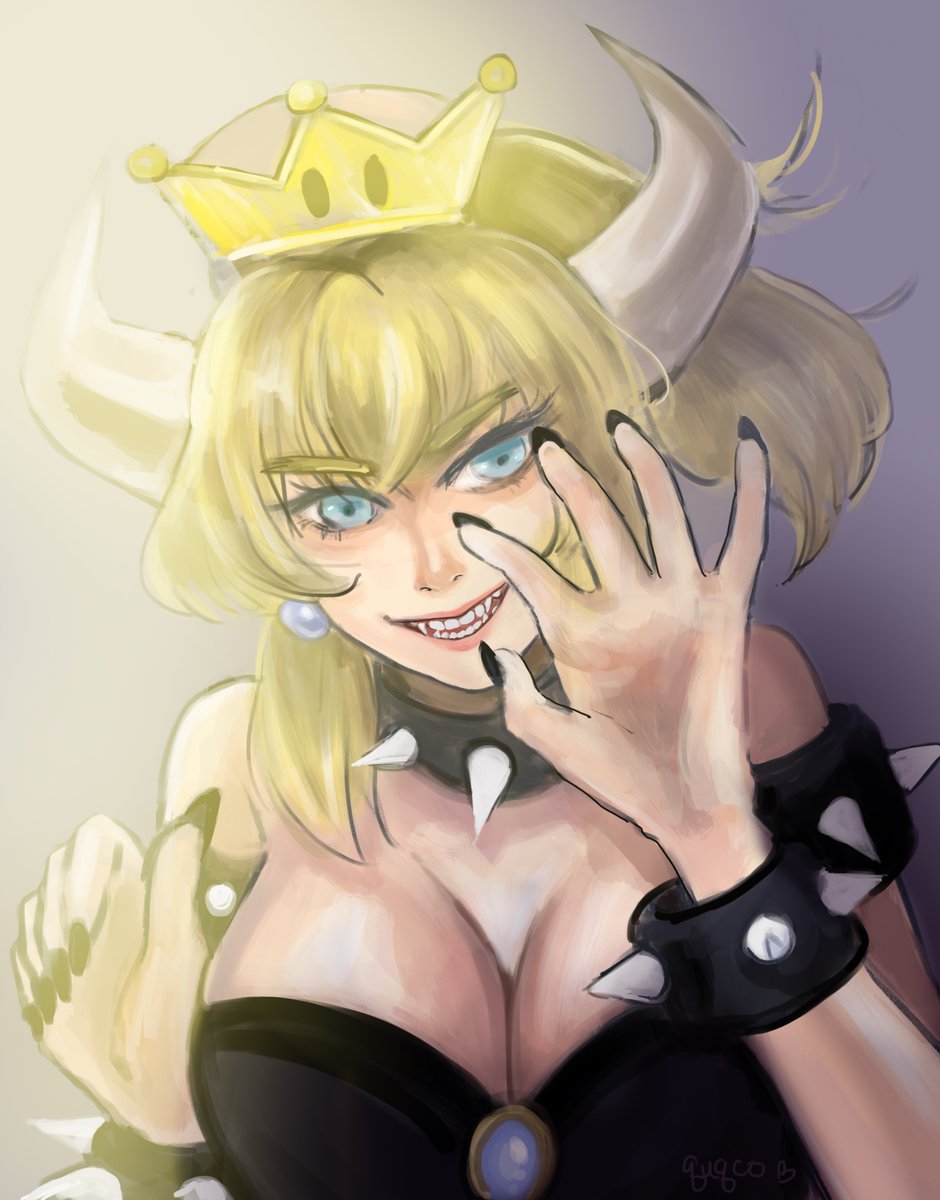 I did this as quick lunch time doodle and accidentally spilled it past lunch (1.5hrs), but part of me regrets not spending more time on it!! A lot of people made some wonderful additions to the Bowsette meme which made me feel like I should've spent some extra time on this after lunch.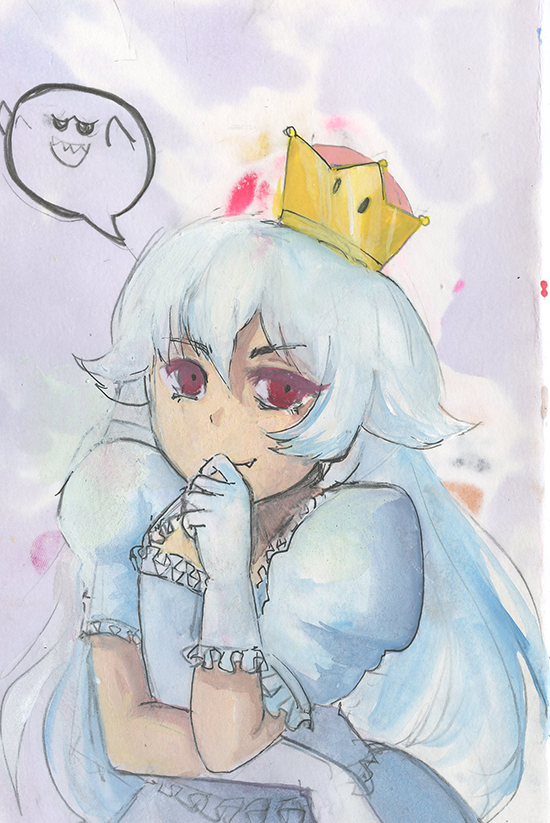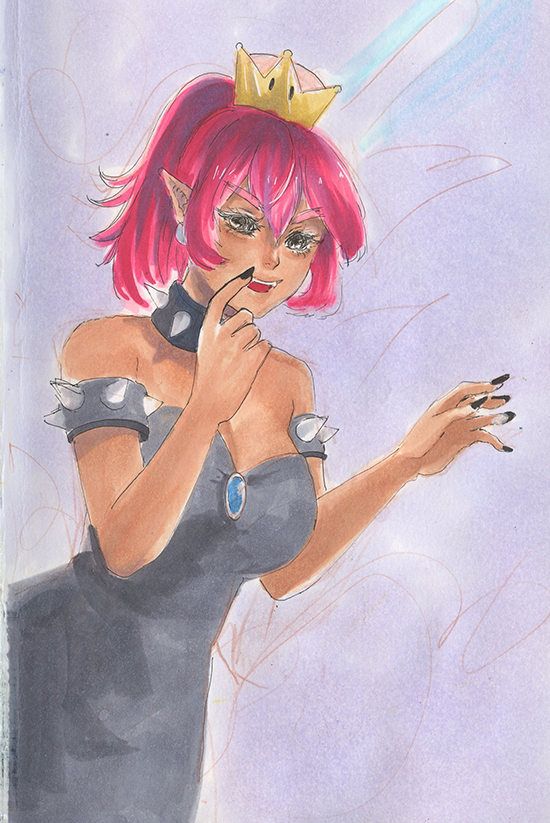 I did some additional doodles later that were just as equally unimpressive if not more unimpressive of Boosette and dark Bowsette. It was a fun small meme to participate in though! 😀