I must admit, today's post will be a little bit more of an art dump and less about words. The reason being is that these were all pieces that had no wondrous thought process to them nor meticulous documentation. They were items that I wanted to draw simply because I wanted to feel alive through art.
My favourite thing about sketchbooks are that I am always allowed to make mistakes. It's OK to not have a perfect, wonderfully presented piece. Generally the more free I feel, the more weird things I want to try.
Some days I don't want to think much and just doodle heads.
Other days, I don't mind bad anatomy as long as I'm still throwing something onto the page.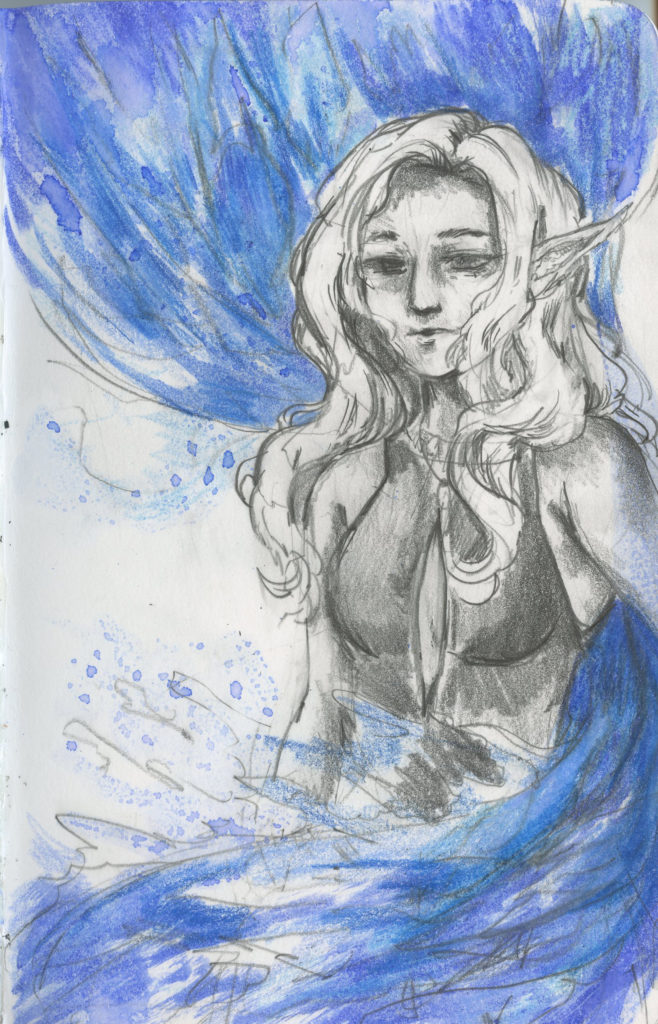 Other days, I want to draw things that are unconventionally attractive and see if I can make an attractive piece in general.
And then there are days where I go back to older pieces to touch up on.
There are no rules in having a sketchbook.
And that's the nice thing about them. 🙂