This is a super long post, so buckle in and enjoy the ride! I've written down all the feelings and things I've wanted to know about the iPad for an artist, so hopefully this can help you!
I remembered when the iPad first came out, I thought it would be absolutely amazing to be able to draw on a tablet that I could carry. I previously owned the iPad 2 and had tried multiple drawing styluses with it (Adonit Jot Pro, Pencil by 53), but I was unsatisfied with how they interacted. I disliked the Adonit Jot Pro's little disk, and the Pencil by 53 was chunky and hurt my hand after a few hours. So I shelved that idea until Apple had launched its iPad Pro. When the first iPad Pro came out, everyone was in uproar talking about how amazing it was, but I was still in disbelief.
I have this weird intuition to never buy the first gen of "breaking new technology"– I feel like there will always be bugs that need to be worked out, and to wait until the technology has been out for a bit before buying it. This is my advice to you as well:
Wait before you buy new technology so you can see what everyone else is complaining about before you spend some money.
So when the iPad Pro 2017 released, I bit my lips and went, "oh I want that!" but it was so expensive. 🙁 Especially since a year ago, I had just purchased one of my most expensive items: Wacom Mobile Studio Pro Tablet.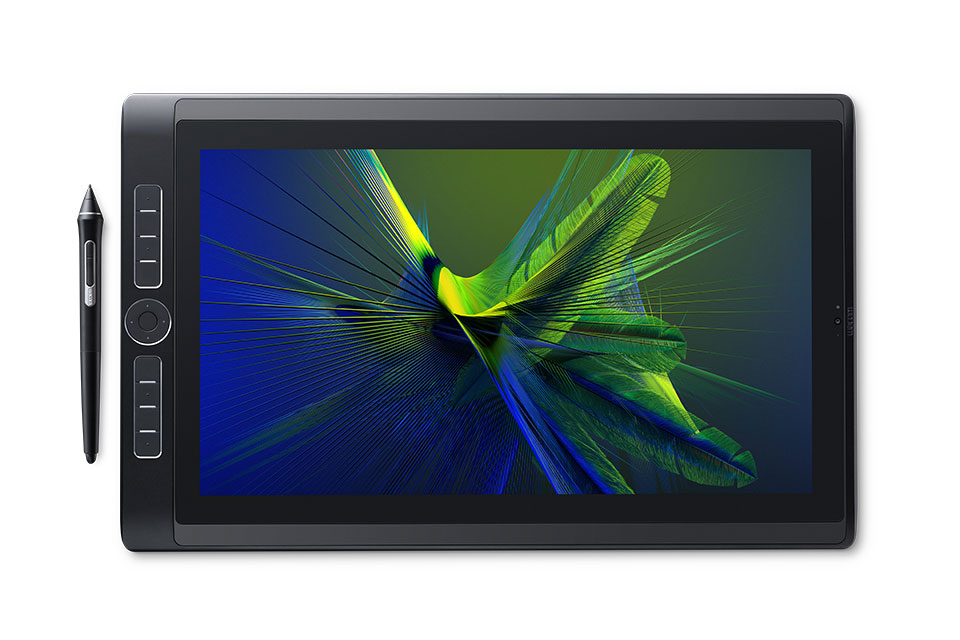 The Wacom Mobile Studio Pro Tablet is a screen tablet that can both hook up to a PC and individually be its own tablet. The plus side of this was that I could use my main programs (Photoshop CC and Clip Studio Paint) on a tablet that I could transport everywhere, and if I wanted to hook this up to my PC and have triple monitors then it was possible! The downside was that its battery life was not very good, and the tablet was incredibly heavy for lil' ol' me.  I'll review this bad boy another time. :')
Not too long after the 2017 iPad Pro came out, the "New iPad" 2018 came out that was compatible with the apple pencil! The first of its kind for a super cheap price starting at $379.99. I was over the moon and and incredibly excited about it! I didn't think that it would make sense for me to spend a large amount of money on the tablet if my primary digital program didn't exist on the iPad.
I was incredibly blessed to be gifted this as a birthday present, and I couldn't believe that this iPad was now mine! I've bought a few additional items (iPad cover and case, PaperLike screen protector, and a 3rd party charger for the Apple Pencil because the Apple Pencil charger it came with is so dinky), and I also purchased the application Procreate since this was the most celebrated application that artists enjoyed.
It's been some time since I've owned it (About 3 months), and I think I've had enough time playing with this to let you know what I think of it.
So my primary focus of the review will be:
1. Procreate the program

2. How artists would feel about the iPad

3. Pros/Cons of the iPad
Procreate is a really nifty program that lets you record your drawing process, and it is simplified to be an efficient, clean  drawing application.
JuneLoveArt won a free digital painting from me as a monthly subscriber raffle on twitch, and she had this surrealistic idea she wanted me to paint, so I think this would be perfect to use to test! This is the first painting I did on the iPad, so I was still learning how to use ProCreate and the small learning curve.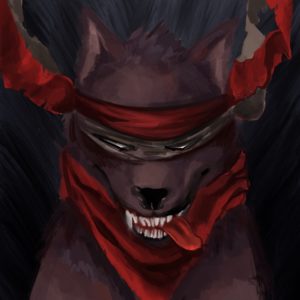 I did a bunch of miscellaneous doodles and have done a few commissions on this iPad as well. I absolutely recommend Procreate for your drawing application needs. There's a bunch out there, but for only $10, you get an incredibly powerful, versatile, and super customizable application that covers almost all your needs as an artist.
Here is my review in a quick nutshell:
If you are primarily first a traditional artist, you will adapt to this iPad much quicker and faster than a digital artist will. This will also be more intuitive than a screen tablet (like a Cintiq)
That's not to say digital artists won't love this too (many do!), but I have to say most digital artists are either incredibly for it or have found the iPad lackluster in favor of their screen tablet.
Traditional artists who want to venture into digital art? I absolutely recommend this.
Why traditional artists will like the iPad 2018:
The size is similar to a sketchbook.
Paperlike has a screen protector that mimics the feeling of paper and that will make you feel even more in-tuned with what you're used to drawing
Unlike a screen tablet, you can draw on this completely flat on the table.
Price point is much more affordable than a screen tablet.
Removes the learning curve of a tablet without a screen.
Pros of this iPad as an artist:
Long battery life: the iPad and the apple pencil last a long time before need to recharge both of them.
Procreate is a wonderful program that covers many of the features you need for drawing
(Rumour) Photoshop will be coming to iPad in the near future
Procreate can directly upload to Google Drive, discord, other applications and you can work on the files in Photoshop if you need
Procreate also has a wonderful feature to playback
Virtually lag-free; smooth painting and great out-of-the-box optimized experience with the Apple Pencil

Note: I paint on hugeee canvases (6k x 6k pixels and up)

It's incredibly light and easily transportable
Cons of this iPad as an Artist:
Your preferred program may not be on it
If you forget to charge the Apple Pencil, you cannot draw immediately until after you charge it
the default Apple Pencil Charger is dinky and easily lost
Lack of buttons of quick shortcuts unless you purchase a small keypad for shortcuts (Ctrl Z, eyedropper, etc.)
Overall, I can see why a lot of artists have switched to the iPad as their primary focus of digital art. This little $10 application on such an elegant, simple tablet seems to be a huge bang for buck digital experience.
Often times, when I want to doodle and draw very quickly digitally, I would reach for this iPad. When I want to thumbnail or make small sketches that were insignificant and didn't "deserve" the space of traditional sketchbooks, I found this iPad super reassuring to jot all my ideas down.
Because I primarily still prefer to work on my Wacom tablet since all my shortcuts, programs, and large files are on there, I will still gravitate to working on that. However, I can absolutely see the allure of switching to iPad only. If you do want to make the huge jump to being a tablet digital artist, I recommend going for the iPad Pro as its processor, ram, and capabilities will be much stronger than the normal iPad.
However, if you are a artist who enjoys painting on the iPad from time to time in addition to other mediums, I recommend saving your money and just go with the normal "new iPad 2018."
Oof! My longest entry yet, but I hope you found this to be a super informative and helpful review. >u< In the future, I'll be posting my digital doodles and sketches from the iPad on here as well!