Okay please bare with me today. I actually like the extra more than the featured image, but I'm going to blame it on the fact that I was distracted during the final crucial moments and not at all that I shouldn't have been lazy at the end. To entice you to keep reading, I will give you the extra bonus picture first (that is actually going to be real piece now that I finished writing everything, so just disregard everything I wrote earlier; clearly I am a master writer):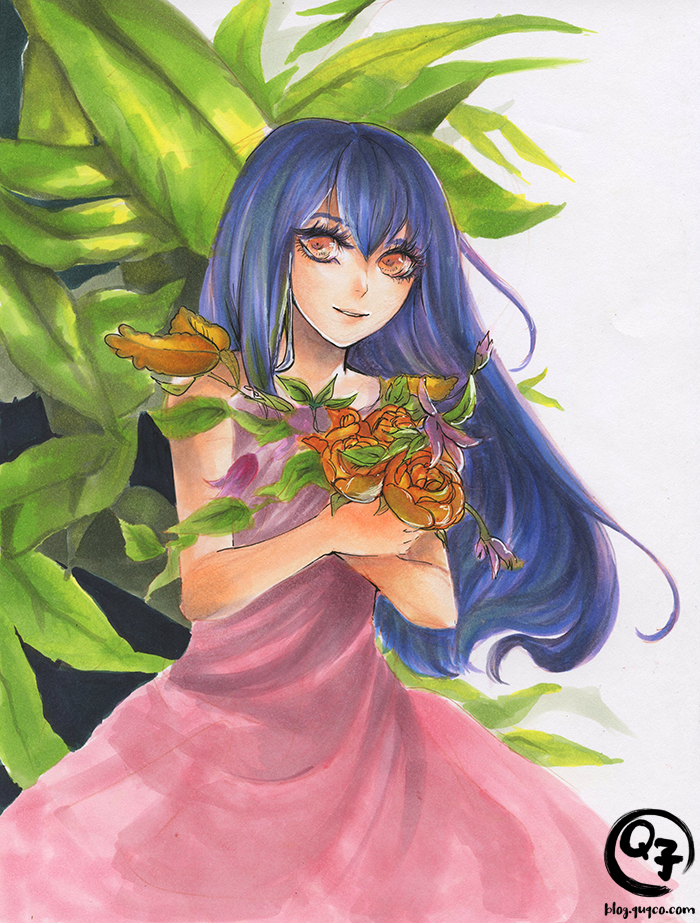 Actually,  while we're here, I might as well show you my attempt to make a marker tutorial. Initially I had filmed the making of this to show how to colour with copics; however, I don't know where those files are, and now I'm sweating out because I had filmed another piece for video editing as well. Hello camera? Please sir, where are my files? T___T
We're just going to run through how I made this real quick: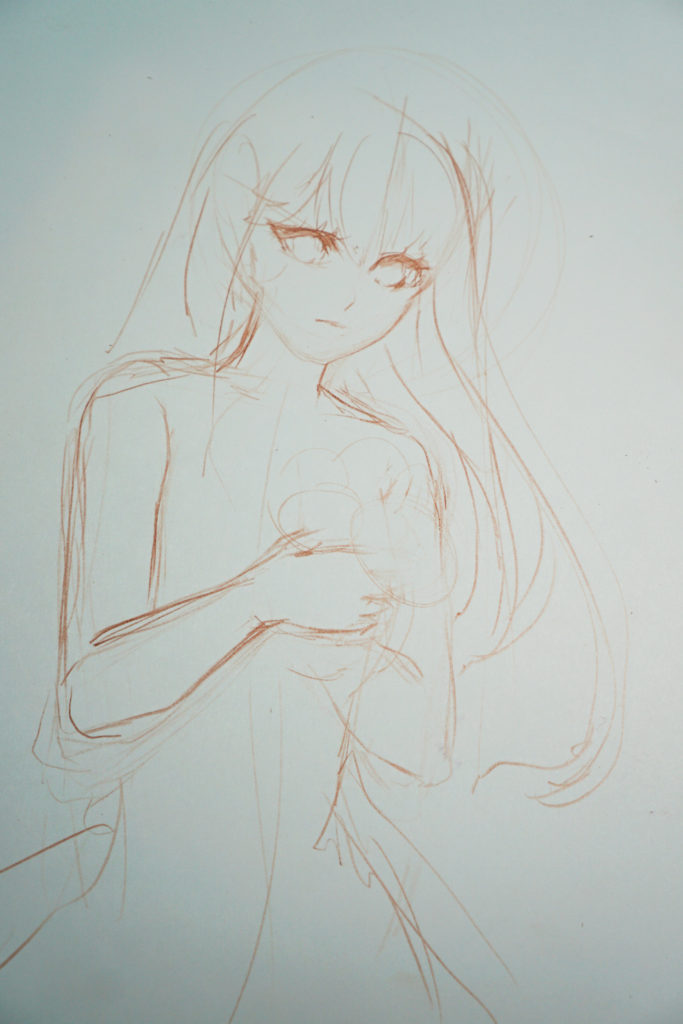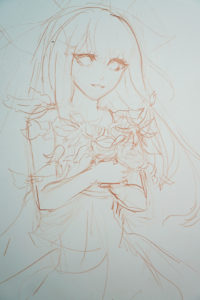 I sketched everything out with a col-erase prisma colour pencil. What's nice about this is that the colours blend into the final piece nicely, and the pencil doesn't do an ugly gray smearing that normal pencils do with colours. Since I'm naturally incapable of erasing everything properly, the pencil smearing always appeared 100% of the time, 60% of the time. (; ̄︶ ̄)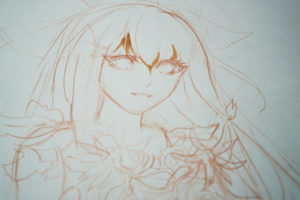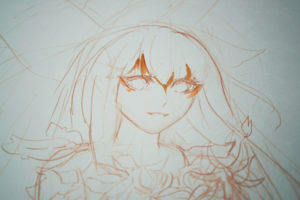 This looks like a great start to the tutorial right? Laying down the darkest parts of the piece to be blended!
Just kidding we finished colouring her already. ( ๑‾̀◡‾́)σ» Did that tutorial help? Obviously this was a very complete and absolutely detailed tutorial Nothing like the How to draw an owl tutorial you see in other books.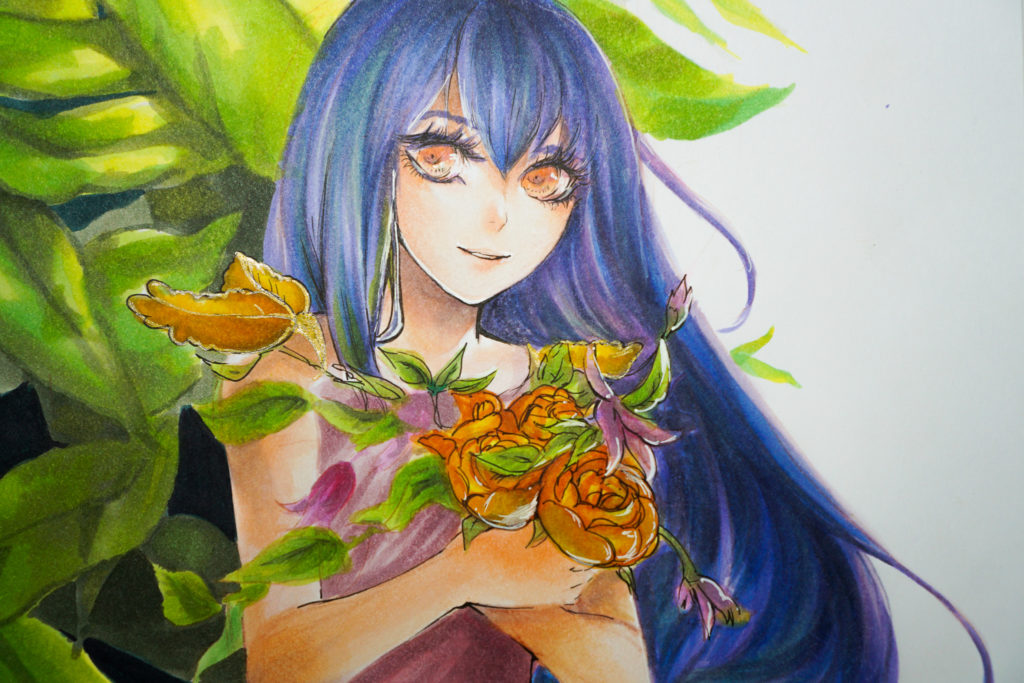 Okay we'll move onto the "real" content. The only reason why this is the real content despite the fact that I prefer the above piece is because this one is somewhat more compositionally (this is now a word, you're welcome) interesting. In terms of actual execution, I failed quite a bit which makes me sad.
So we get started now! I started this piece while watching a stream, and to be honest, it's a mistake to watch a stream too interesting. You end up laughing and become too distracted to finish your piece properly, so now you only have yourself to blame.
It started out okay: I sketched using prismacolour's col-erase in terra cotta. It's such a nice and happy warm brown that makes you feel all the warm and fuzzy feelings inside.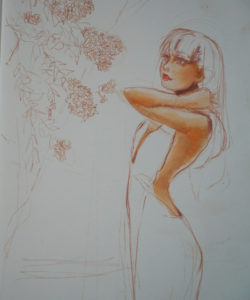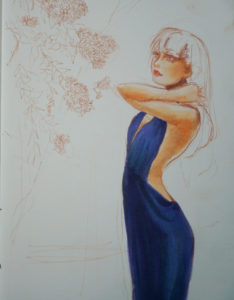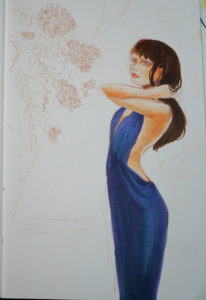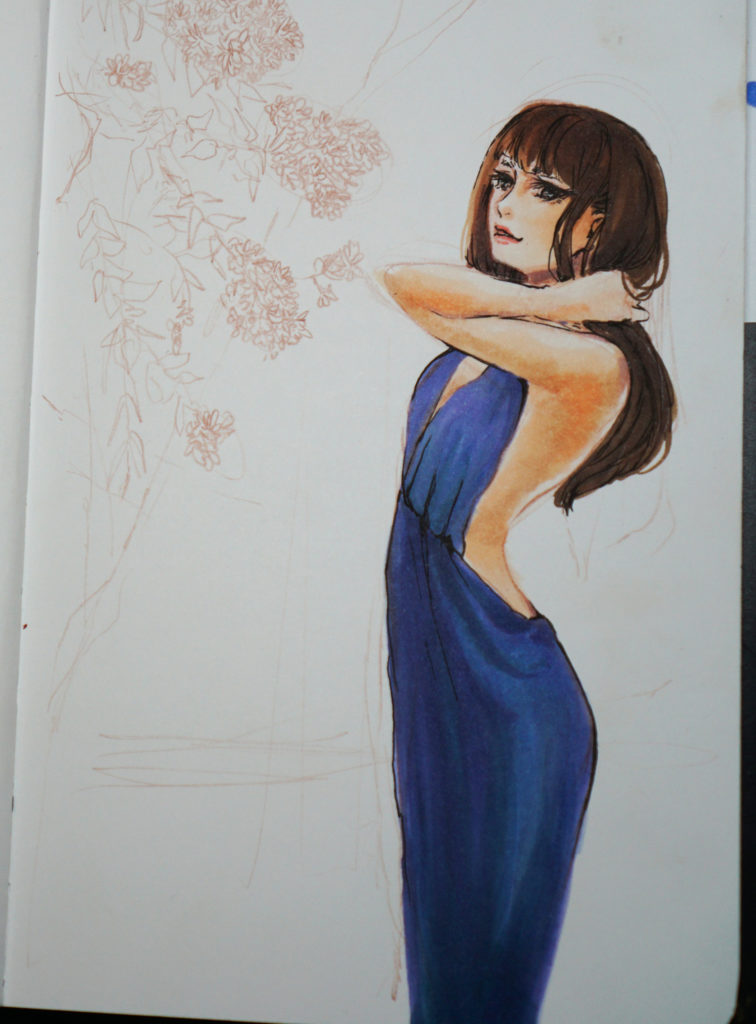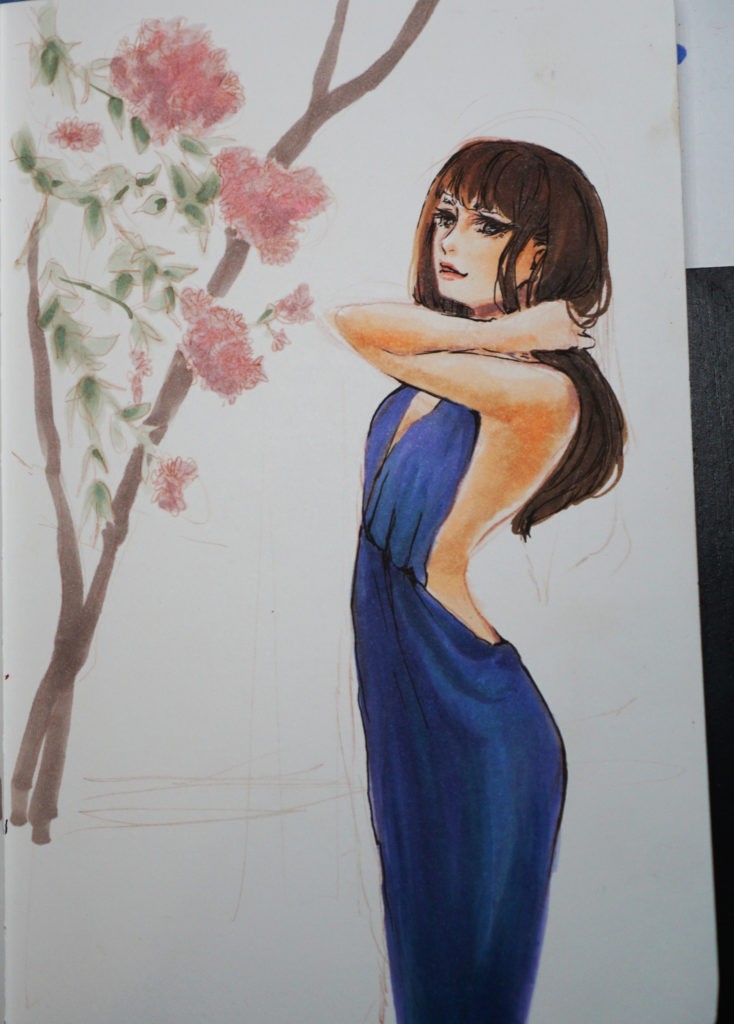 It started out ok (if I say this enough times, it will be ok). I didn't have any problems. I felt pretty happy with the direction of this piece! Until of course I did. I wished I stopped here, but like all artists who overwork their piece– I wanted to be adventurist and try something more. A DARK!!! background will obviously make this piece more complete, I told myself.
Ladies and gentlemen, I messed up, and now I have to live with this atrocity for the rest of my life. 🙁 But that's ok, now I know I should give the attention all the piece needs at the very end or else it will look like someone got too excited with white gel pens.
All jokes aside, I was really productive this weekend, so I cant wait to show you all the next pieces I've been working on! I'm actually not as ashamed of them (so far), so hopefully you'll enjoy them as well 🙂