This was my first attempt at using Kuretake Gansai Tambi watercolours on a 100% cotton fiber hand-made/ 300 gsm/ 100% post consumer waste paper. When I was painting this, I had no clue how each component reacted: the watercolours nor the paper, and I had thought that it looked absolutely awful at first. But over time, I was able to slowly paint over it and get the ball rolling. It was really hard getting acquainted with this paint set!
I tried tackling the Gansai Tambi watercolours again here. Still had a lot of trouble with it unfortunately. The way eastern watercolour palettes easily lift even after the paint dries is very different from western watercolours. Eastern watercolours activate quickly as soon as water hits it so that it can lift easily while Western watercolours tend to stay put after drying to allow layering.
However! I'm determined to make it work! I will learn this eastern watercolour palette >:)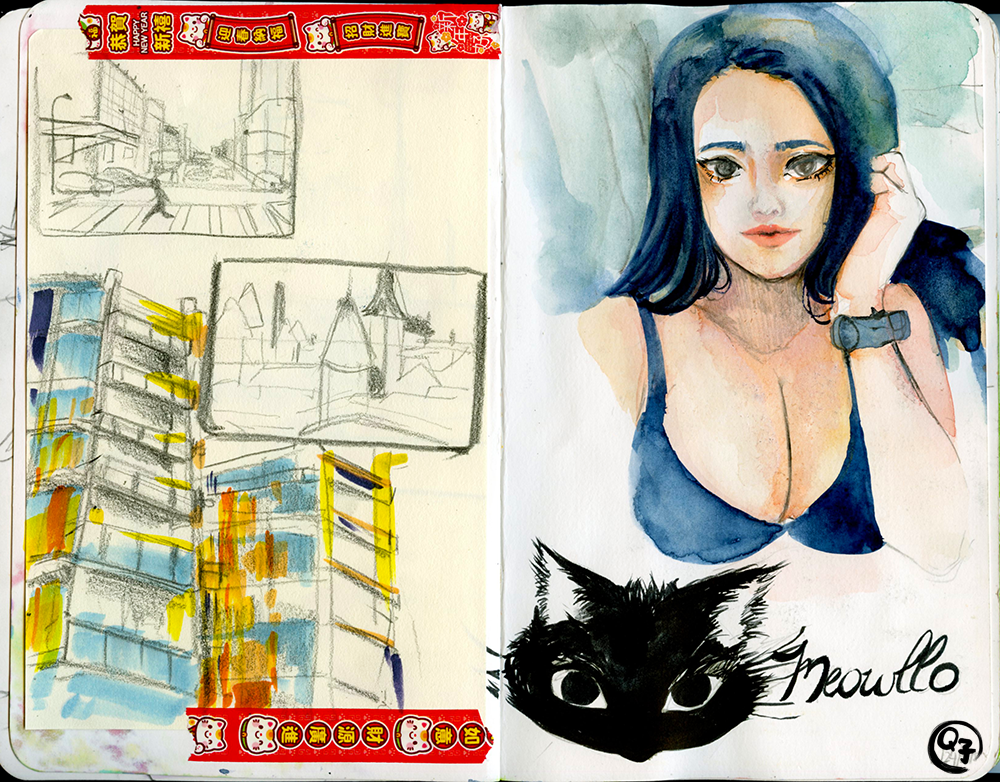 I returned to my beloved western watercolours palette on an older sketch to cheer myself up from my previous two failures. Ok, yes, I can actually paint something like I had mentally imagined.
I'll try tackling that Gansai again another day.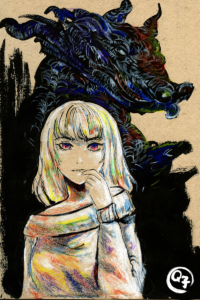 I had been inspired by a good art friend, Dylan Griffin, to do the monster/ghoul behind the girl. I had imagined this to be a little different from what came out, but I still had fun applying multiple colours to this piece. Originally, I had this idea of the monster sort of coming from the girl, but now it looks like he's almost her guardian?
I like trying new things and different ideas– although my pieces don't always turn out to be what I had first imagine, it's fun to let the piece itself dictate what direction it wants to go in.