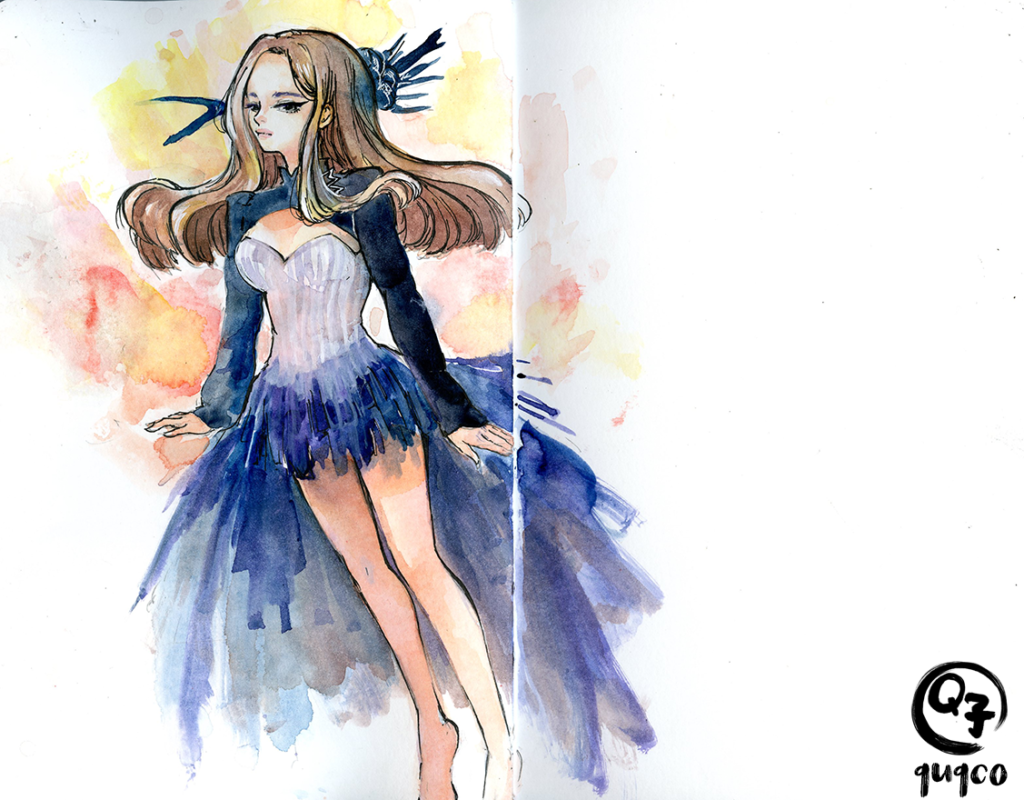 I DID IT. FAM. I have created a piece with the Gansai Tambi that I actually like! This was Torianne's #DrawThisInYourStyle challenge piece that I wanted to try.
I stumbled across Tori when I was on Twitch one day, and I fell in love with her deliberate line weight and love for traditional mediums. Before I knew it, I wanted to buy all her available zines, become her patreon, and watch almost all her youtube videos. I developed a little artist's crush on her journey to becoming the artist that she is now– and I'm really happy to say that that her love for art is incredibly inspirational.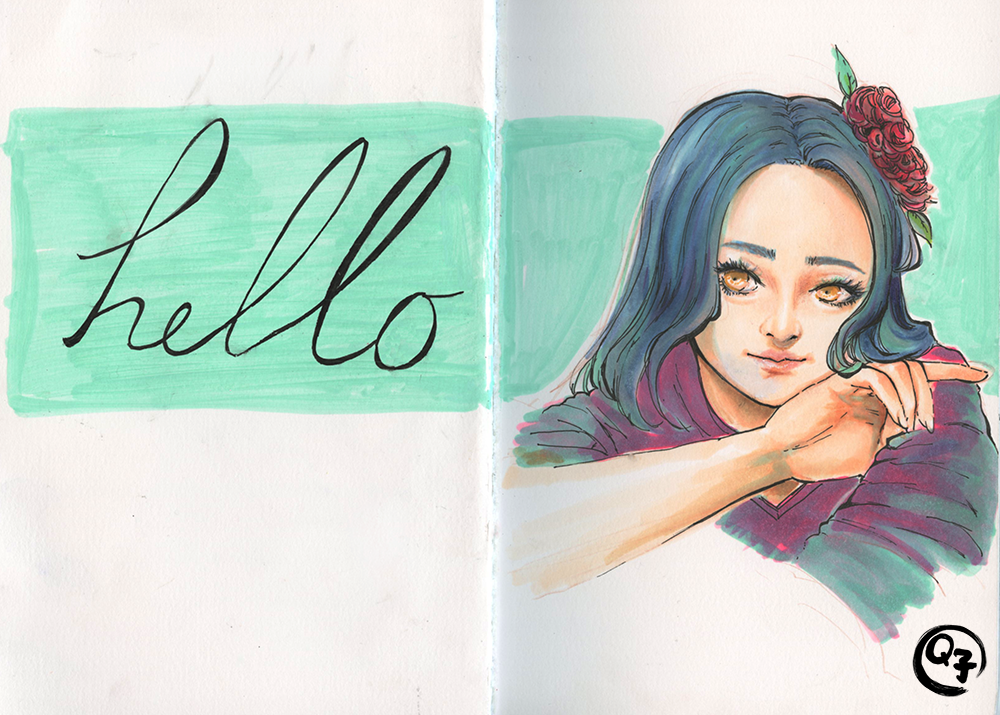 I recently started to pick up wanting to do copic marker pieces again. Copics are such an expensive hobby, and honestly I feel like I will never have enough colours. I keep telling myself that sometimes– less really is more.
I feel like if I keep trying to buy a bunch more colours before thoroughly exploring the markers I currently have, I will miss out on some interesting colour combination and shading. For an example, I used BG10 to shade in parts of her skin tone which tied everything in with the background, sweater, and hair. If I had bought more Earth toned copic sketches, I wonder if I would still have had the intuition to do that?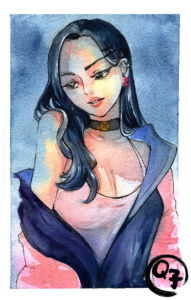 This one was Chalseu's #DrawThisInYourStyle Challenge piece.
Oh Gansai Tambi– why are you so hard on me? I tried a wet on wet technique with this piece. Initially, I panicked thinking I've messed up, but in the end I really did like the results! Someone pointed out that it had a very 90's Sailor Moon anime feel to it and suddenly, I liked the piece a little more knowing that it had reminded someone else of a very close and dear anime series to my heart.